WELCOME
Welcome To The Home Of IPTV. We Offer An Iptv Service With A Wide Variety Of Live TV From Around The World. The Service Is Available On Various Platforms Or Devices. Have A Look Around To Find The Best Package For You.
ASK ABOUT OUR  24HR WEB PLAYER TRIAL    (NO EQUIPMENT NEEDED FOR TRIAL)
To test drive, preview a FULL ACCESS channel line up and see whether our IPTV services are right for you!  You'll immediately want to "CUT THE CABLE" on those other guys (Comcast, AT&T Directv and Dish Network, Hulu, etc.)
IPTV Subscription Services
 ** WE ARE A FAITH BASED COMPANY AND DO NOT OFFER ANY ADULT CHANNELS **
TO PURCHASE ANY OF OUR SERVICES PLEASE USE THE FOLLOWING METHODS IN THIS ORDER AND DON'T PLACE ANY COMMENTS IN ANY OF THE PLATFORMS WHEN USING ONE OF THESE OPTIONS BELOW.
1.   CASH APP FOR GNC   ($GoNoCable)
2.   VENMO APP FOR GNC.  (www.venmo.com/GoNoCable)   @GoNoCable
3.   STRIPE FOR GNC  (@GoNoCable)
4.   PayPal Accout.  (paypal.me/GoNoCable)
---
Compatability
Android devices, Apple devices iOS
Amazon Firesticks, MAG Boxes, STB Emulators, Perfect Player, Windows and more!
Recommended Apps
Own Android App
Smarters IPTV for IOS Devices
Our own webplayer
SmartSTB
Our own STB Emulator
SUPPORT
24 Hour Ticket
Support System
The best and fastest way to get tech help is to first click on the setup guide option above THEN message us on facebook @GoNoCable.
If you have any questions regarding the setup we offer please log a ticket in the Contact Us Area Above.  We would love to hear from you!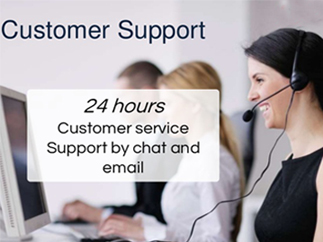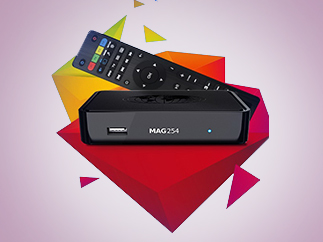 Our Refund Policy
REFUND POLICY Portal Home Refund Policy Go No Cable TV will not be able to make any refunds if:
1) Customer are not satisfied or doesn't like the channel line-up performance. We suggest EVERY customer to go for a trial before buying subscriptions.
2) Customers is unable to set-up their devices at their end. We will provide our support to setup their devices, however, because we do not know about the circumstances with the device, our support is limited to pre-defined steps for configuration.
3) If some channels are freezing or not working, though almost all of our servers are stable, sometimes channels do freeze or do not work due various reasons, however , most of the times, these issues are temporary and caused by below reasons.
– Customers internet fluctuation
– Issues with the device Channel is down from servers end We do not manage these servers and we don't have any control over       them.
"Anybody claiming wrongful disputes will result in block/ban. We are here to work with you not against you"
Go No Cable TV HIGHLY respects your personal information and does everything possible to guard against fraud.   Your information is securely encrypted and automatically passed directly to PayPal or Stripe (Your Choice) for all credit or debit card processing. At no time is this information made available to any other party.
If you have any questions or suggestions about our Policies, do not hesitate to contact us.
For further inquiries please contact us at Help@GoNoCable.com

"No copyright infringement is intended"